A global community. Dermavel together.
Wonderful Tool!
"I have loved this tool so far. I have a lot of freckles and moles and I seem to get more with every year that goes by. I've tried other products to remove them but everything I've tried has been painful or left ugly scars. This tool was not very painful at all and my skin is healing very nicely."

Submitted by Ruthie April 29, 2022
Upper & Lower Eye with Fibroblast
"Fibroblast skin tightening has saved me going under the knife for a little bit longer and improved my overall eye appearance. I'm extremely happy to say the least."
Submitted by Cindi D, March 9, 022
Fibroblast Skin Tightening
Pampered Beauties by Pixie used Dermavel for this skin tightening procedure, February 18, 2022.

If you would like more information or to book in for a free skin consultation in the UK, visit their website.
Professional salon at your own home
"Love this Dermavel pen. It is slightly stingy but well worth it. With the numbing cream it's painless. Works like wonder! I used to pay $5 each skin tag remove. Now all free at home. As you can see the picture. It all disappeared after one session. Must buy item!"
Submitted by Yang S, February 8, 2022
SUCCESS Removing Brown Spots on Hand w/Dermavel Plasma Pen
"I've had great success lightening the dark brown spots on the back of my hand. In this video, I'll show you the progress I made over three months of using my new Dermavel Plasma Pen. Nobody should live with "old lady hands," if they don't want to. Thank you for watching and subscribing!
Stay healthy"

Submitted by Shawna February 2, 2022, Source: Youtube
"Tell everyone about it! It's an amazing tool. So easy to use and I'm seeing such great results."
Submitted by Amie T, January 23, 2022
Tasmyn's Fibroblast Journey using Dermavel
"Tasmyn came to me to see if i could help rid her forehead of the lines that she has and with the help of fibroblast this is something that I've been able to do.
As you can see from the beginning all the way through to day 9 her healing has been consistent and absolutely amazing.
The little dots that you see are the actual fibroblast. Each tiny scab like lesion, helps your own skin to heal itself from within, it helps tighten the skin around it and over the next coming 7 to 9 weeks will continue healing.
The dots/scabs will drop off in around 6 days which you have to take great care not to pick or pull off. But the results are worth while waiting for.
During the process you need to be very kind to your skin. An aftercare pack and advice will be given after treatment which you need to adhere to, to get the maximum benefits that you possibly can which will hopefully help prolong the treatment.
Results can last up to 3 years which is amazing considering the price of what normal surgery could possibly cost for a Brow lift, facelift ect... it's a fraction of that price for the same amount of results."
If you would like more information or to book in for a free skin consultation in the UK, visit Pampered Beauties by Pixie's website.
Submitted by Anitra, Jan 3, 2022. Source: Youtube
Uploaded by Anitra, Nov 30, 2021. Source: Youtube
Uploaded by Anitra, Nov 13, 2021. Source: Youtube
Uploaded by Anitra, Nov 2, 2021. Source: Youtube
"Honestly! It's the best thing ever!! , i was really worried about my freckles like it's spreading around my face, i was so close of going to dermatologist but then i saw this product and it was the best thing. I am not done with my session yet but pictures dont even do justice! My freckles are almost gone now. Thank you so much dermavel!!"


Submitted by Germalane P., October 15, 2021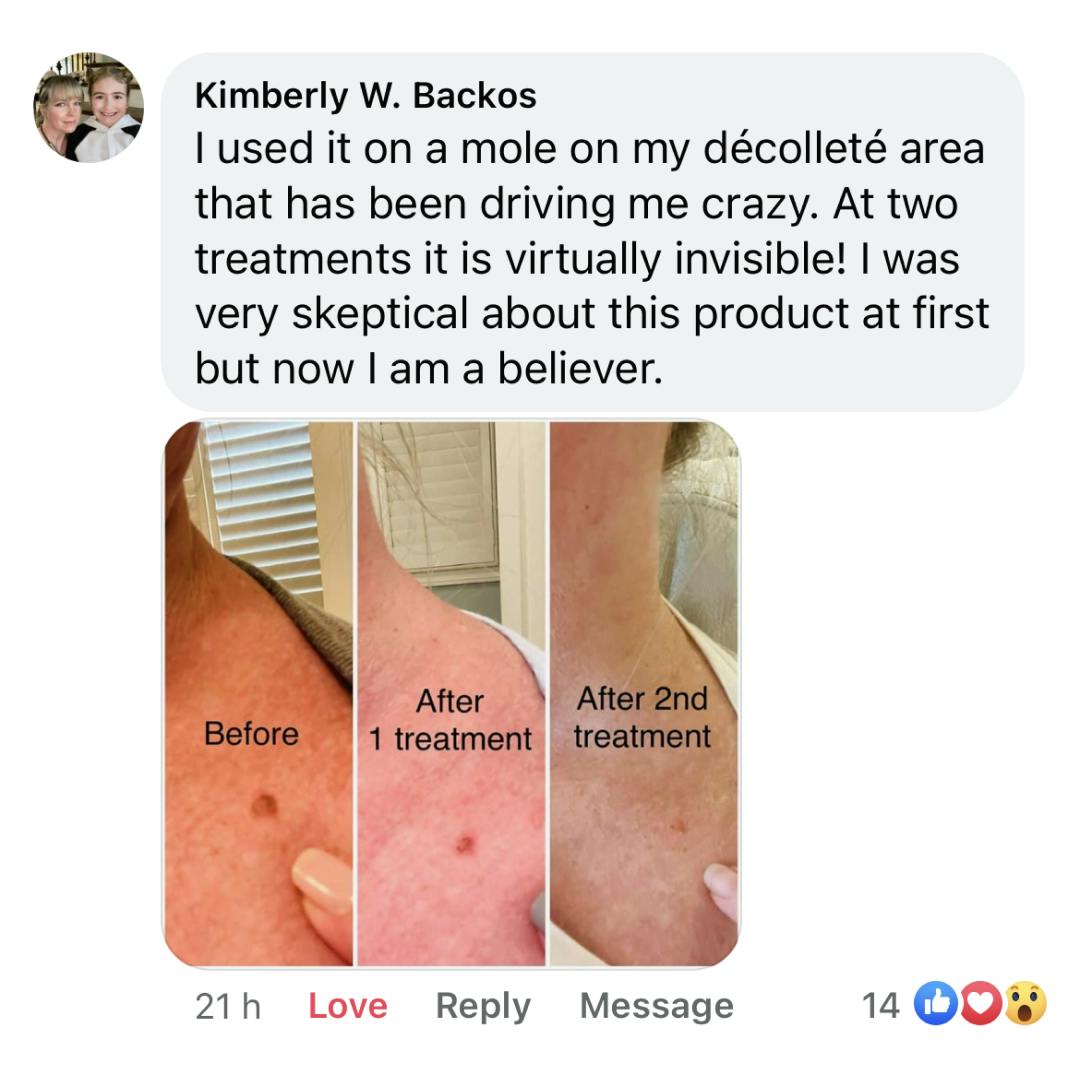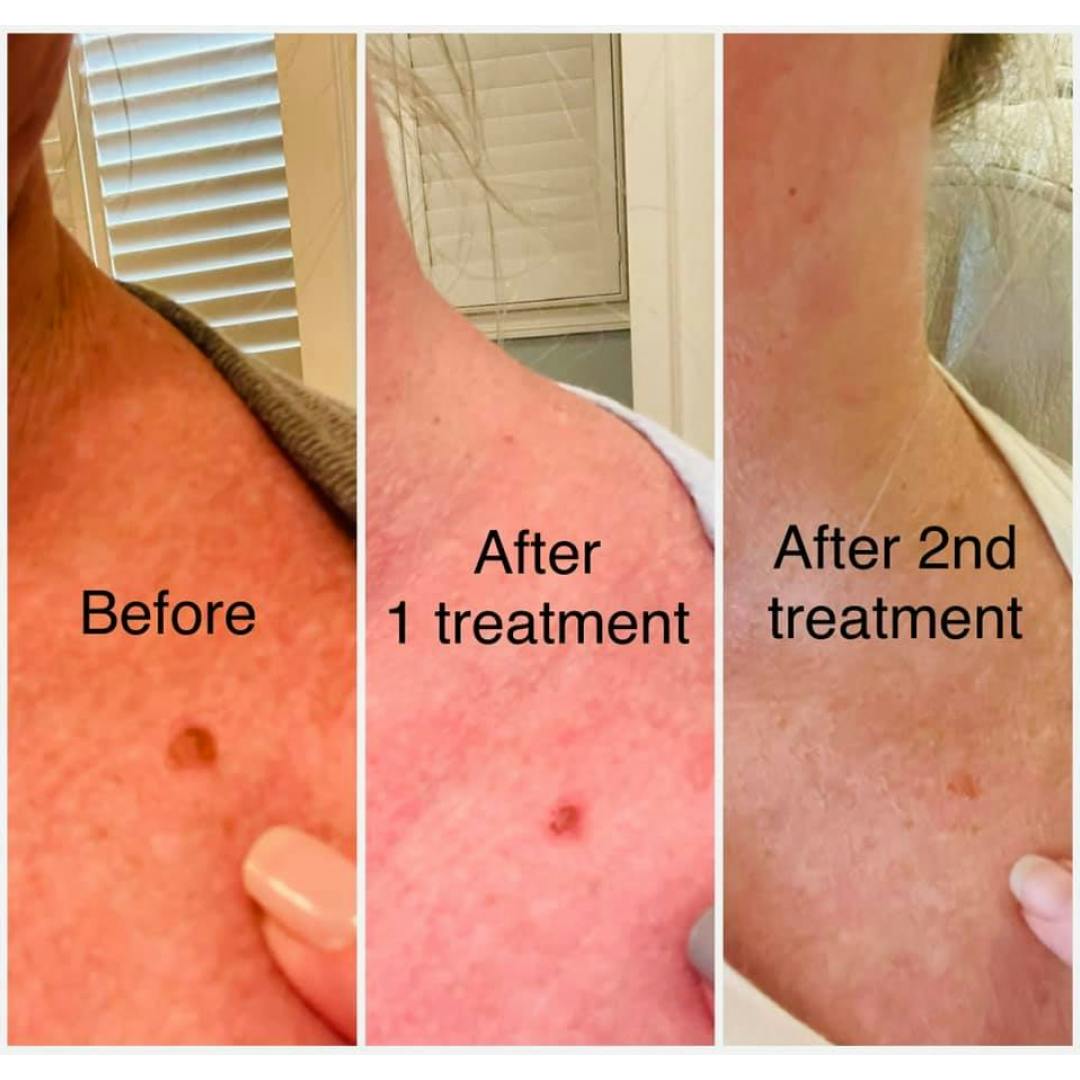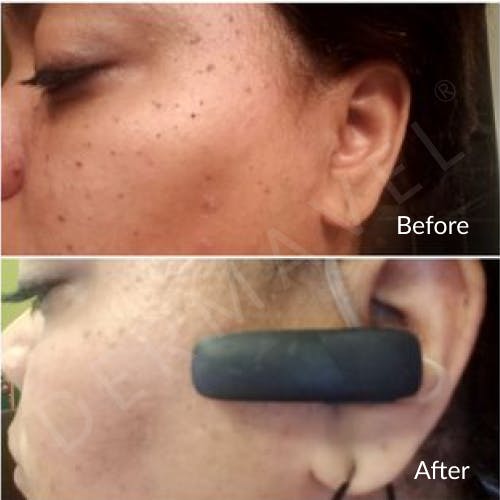 "It works. It did what I purchased it for. I used the fine needles with a low setting to test a few marks on my face. I removed small moles/skin tags near my eyes on both sides. I cleaned my face with water and gentle Cetaphil each day and night. Added light Vaseline to the area. The small scabs fell off in 5 days. So far, so good. 👍"


Submitted by Marquita, 01/11/2021
"This device works excellent..."
Submitted by Shannon, 02/25/2021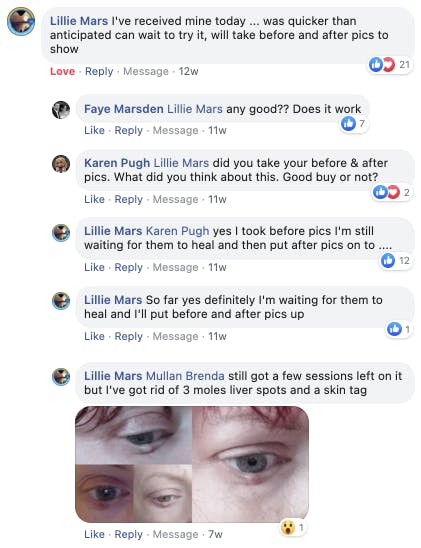 "So far so good. I have skin tags around my neck and it bothers me how it feels. Posting one treatment and 3 hrs later. Great product."

Submitted by Helen, 10/13/2020
"I had a couple of skin tags that have always bothered me. At first, I was skeptical about this but decided to get the Duo kit for my friend and me to try it out. It was easy to use, and I cleared out several skin tags without any issues. I watched several videos on youtube on using a plasma pen and followed the user guide's after-care instructions. The great thing about this dermavel plasma pen is that there is no bleeding, and it looks beautiful too.

Here's a before and after photo.
Dermavel saved me a lot of money as I was going to go to the dermatologist if this didn't work. I would definitely buy it again, and I have already recommended this plasma pen to my other friends."

Submitted by Daniella, 11/09/2020
"I love it! I was able to do my stretch mark and my little tags."
Submitted by Ysena, 11/05/2020
WE KEEP HEARING AMAZING STORIES EVERY WEEK